For February and March 2014, new .ca domain names are only 20$ CAD for their first year instead of our usual 28$ CAD per year!
Secure your perfect domain name today!
Be found online tomorrow
Cablan.net is a certified .CA registrar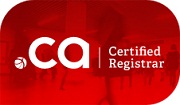 Get free LNI tickets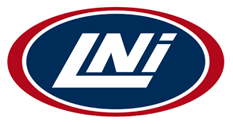 Are you one of our Quebec customers? If so, aren't you tired of promotions which "exclude Quebec residents"?
If so, we have one just for you... the first 100 customers to activate a new Voice Over IP line with Cablan.net will each be able to get a pair of free tickets to one of the 2014 matches of the LNI (Ligue Nationale d'improvisation)
To order, Click here
Tickets available on demand only.
The LNI matches are in French, but if you are an English speaker who understands French, this might be the perfect time to immerse in French culture!
Details of our Voice over IP plan
Race car drivers rely on their pit stop crew
Webmasters rely on Cablan.net
With lightning fast servers,full TYPO3 services and comprehensive Design Solutions, including Content Management, Cablan.net has your back.
We've helped clients in over 32 countries since 2001.
Let us help you.
Whether it's free for life TYPO3 upgrades or Fully Managed Semi-Dedicated servers you need, Cablan.net delivers.
Do you want to save on your phone costs? Cablan.net's Voice over IP solutions will blow you away.
If you need professional hosting, whether you use TYPO3 or not, the Cablan.net servers are ready for you.
We've build over a thousand custom TYPO3 extensions thanks to our out of the box thinking, enabling Cablan.net to fully understand your needs.
Whether you are a company needing guidance with TYPO3 Website management, a designer looking for help with TYPO3 or even another TYPO3 consultancy looking for help, Cablan.net is there for you.
Stop hesitating, you've found the right place. Let Cablan.net be your partner for success.